Protection Starts with the Suspension
Without proper suspension, your car's parts will simply wear out sooner. Tires, steering components, and your undercarriage are all at risk when your suspension system isn't functioning as it should. We can determine if your car's suspension needs assistance and make the necessary repairs quickly and efficiently. These unseen components are vital to keeping your car in excellent shape for years to come.
Expert Suspension Repairs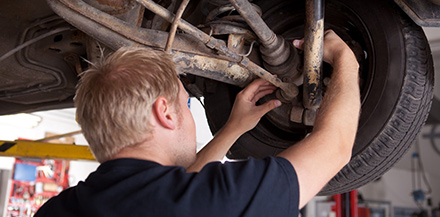 Steering
Wheel alignment
Struts
Shocks
Tire repairs
CV joints
Front wheel drive
Four wheel drive
We offer the best Moog products available.